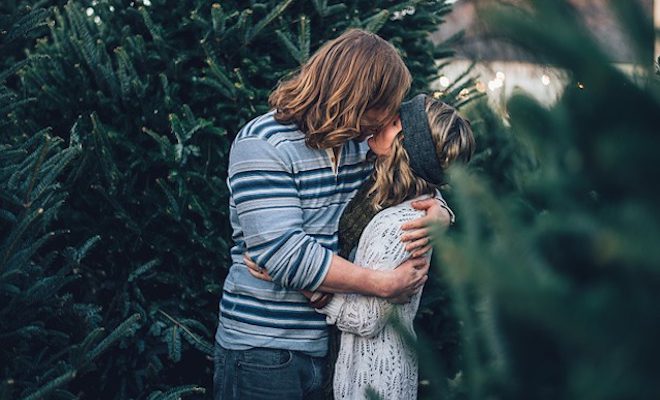 Dating Tips
Why You Should Date a Total Stranger
By
|
This may sound quite exciting or dangerous depending on your viewpoint. Dating a complete stranger can be a relief to most people. You are able to start fresh without your date bringing up what you used to do with your ex-boyfriends or without being labeled as someone that you may not identify yourself with. But dating a complete stranger may also bring in a whole new set of thoughts that may have not ever entered your head because you were always dating someone you knew.
Dating someone that you already know is much safer than dating a complete stranger. You know where they live, you know who their family and friends are, where they work and all of that boring first date stuff. You also know that they know quite a bit about yourself too. You might bump into this person all of the time so there really isn't any mystery. Most of the time this person can be pretty boring and it is difficult to find a good, engaging conversation because this person basically thinks he/ she knows everything about you already.
With a total stranger, you really have no idea who this person is which can be part of the main chase. Every time you go out, you find a little bit more about this person, then a little more. At the end, you will know everything there is to know about him or her, but it is always a fun and exciting way to start off a new relationship especially if you have been burned by people in your past.
Meeting strangers can be relatively easy, especially with the internet at our fingertips, literally. You don't even need your computer to set up your e-harmony account, you can do it right on your Blackberry. So you end up meeting 100 different people online but do you think that it is actually safe to go out with each one? Please don't be naïve and say yes to that in your mind.
Going online can be a great place to catch a new start but you have to make sure that you are going about it in a safe way. Lot's of people go on craigslist to find a date. My suggestion is don't. It is one of the least monitored and safe sites to find a potential date. You really are walking into a gamble if you decide to go on that route. The best way to find a date is going to a reliable, and Yes, please let me repeat that, a reliable dating site. MyUncleNicksBasementDates.com isn't a reliable site to find a safe date.
You might not want to go on the expensive and luxurious e-harmony type dating sites but the truth is, even though they are costly, I have yet to hear of the e-harmony list killer, if you know what I mean. There are "smaller", more independent sites that are quite reliable such as Plentyoffish.com. It is free and you can get a good feel for the people who are on the network and using it.
People who contact you right away, most likely are either desperate, send automatic replies for advertising sites or plain, ole creepy. Wait a few days and see who's online and what types of requests you are receiving. If there is anything decent and likeable on there, then reply back. Never reply with your personal information, just a quick hello is suffice to say that you are interested but waiting to hear more details from the other side.
So now that you have commenced your online dating life, it is time to take a more in depth look at how to safely date online. Continue reading this series as we will continue with how to safely reply to strangers online.
Responsive AD Below Article is HERE